Custom Website Programming
Website Development is a <skill>. The HTML code and server-side programming all come together to form a structure where the design and content can reside. Poor development will destroy a beautiful design.  We provide incredible website programming. 
Proficient and well-written code allows for higher search engine ranking, easier updates and enhancements, and a faster loading page. Server-side development allows for the integration of eCommerce capabilities, enhanced data processing, and other important and essential functions in a website.
All of the websites that we develop and created using code developed in-house. We have worked for years refining, rewriting, and debugging code so that your website functions at its peak performance. Since we hand code all of our sites, we are able to create anything that you can imagine and you end up with the custom site you want.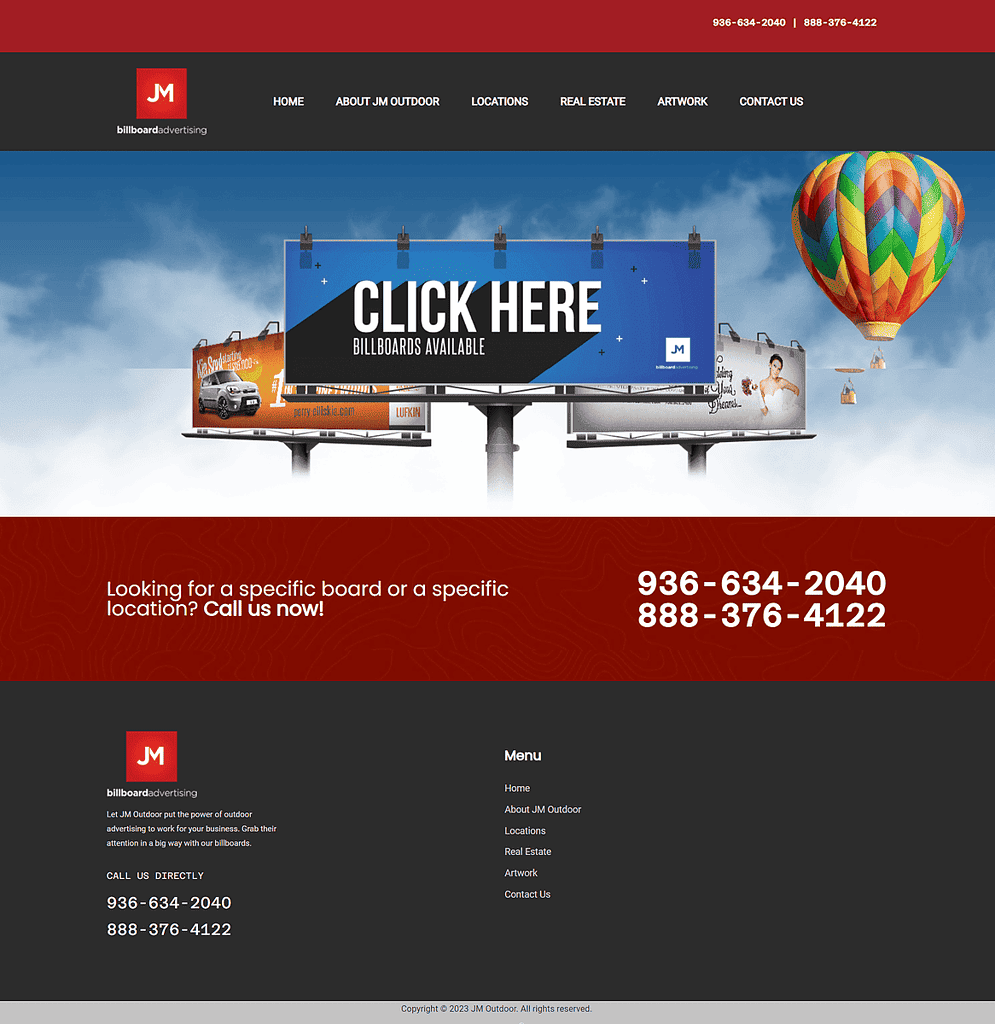 MasseyMedia improved the billboard inventory management of JM Outdoor, an outdoor advertising company, by creating a custom-programmed website design with modern HTML, responsive design, integrated Local SEO, database-driven management tool, and quoting capabilities.